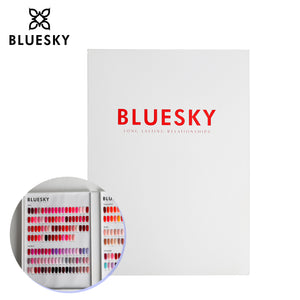 Create your very own bespoke Bluesky Colour Chart filled with your chosen professional gel polish colours.
Total Capacity: 122 Colours
Following your order please email us a list of colours you would like to include in your bespoke gel polish colour book.
Production may take up to 4 weeks however we will always get your items to you as soon as we can.